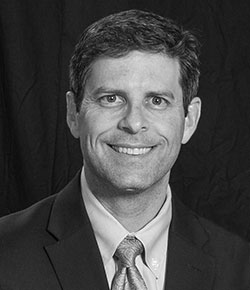 GREGORY S. CAGLE

Gregory S. Cagle is a Texas attorney and 1998 graduate of Baylor University School of Law, where he was a member of the Order of Barristers and Baylor Law Review. Mr. Cagle is a former briefing attorney to the Honorable Justice Dixon W. Holman at the Second District Court of Appeals in Fort Worth, Texas, and is currently a partner at the law firm of Cagle Pugh, LTD. LLP.
Mr. Cagle concentrates his law practice in civil and complex litigation involving real estate, nonprofit and for-profit corporations, business disputes, construction defects, and residential and commercial community associations. Mr. Cagle also has extensive experience in representing property owners associations as general counsel on all aspects of issues involved in the operation and governance of association-governed communities, including management issues, compliance with federal and state laws, interpretation of and compliance with governing documents, architectural review of proposed construction, covenant enforcement, assessment collection, litigation, and dispute resolution.
Mr. Cagle is Board Certified in Texas Property Owners Association Law by the Texas Board of Legal Specialization, a fellow in the College of Community Association Lawyers, and a frequent author and speaker on topics related to association-governed communities. In addition, Mr. Cagle has also previously served as president of a homeowners association for a master-planned community with more than 1,500 homes.
More information about Mr. Cagle can be found at his firm's website www.caglepugh.com.
You may also contact Gregory S. Cagle at:
Cagle Pugh, LTD. LLP
4301 Westbank Drive, Ste. A-150
Austin, Texas 78735
(737) 261-0600
[email protected]
[email protected]
www.TexasHOALaw.com
Download Vcard 

Resume (PDF)